Kitchen Remodeling
The kitchen is the one room in your home that your family uses more than any other, and it deserves to be just as beautiful and functional as you want it to be. At Kass Kitchen and Bath Cabinets, we'll listen to your concerns and provide you with the kitchen you've been longing for.
A kitchen remodeling project can completely transform your kitchen as you know it, leaving you with all-new products, including:
All-Wood Cabinetry
Granite Countertops
Sinks and Faucets from Name Brands like Kohler and Moen
Modern Light Fixtures

Crown Molding
Tile, Wood, and Laminate Flooring
Customized Shelves and Pull-Out Drawers
Spice Racks, Wine Glass Racks, and Lazy Susans
And So Much More
Our kitchen fitters will survey your existing kitchen and plan any upgrades required to your services, building regulations requires your Kitchen fitting contractor to provide you with an Electric safety installation certificate and a Gas safe Certificate on completion of work.
Full Kitchen Fitting Service including:
Removing and disposing your old Kitchen, tills and plumbing

Plastering, Skimming and Painting

Wall and floor tiling

Install new fitted appliances

New Electrical installation (lights, spot light, Oven, electric hobs…)

We cover the area that we are experience
When we do the estimate for your house we consider your concern as well as the project and material we come with the best economic way to accommodate your needs as well the value without compromising on material and quality of the work, the winner is both of us first is the home owner and second is us that we earn your business and add another referral on our list.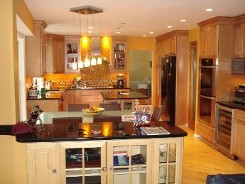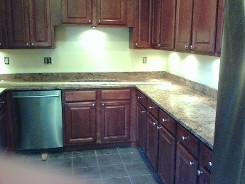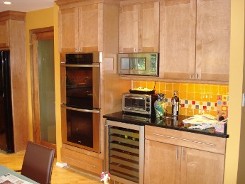 Supply and Fit Service

Major high street stores tend to overprice their products and then discount them on special occasions to get you to think that there is a great savings or discount. Unlike high street stores, we will save you money and provide a complete supply and fit service from a range of high quality Kitchens from our suppliers list and even some high street stores, all year round not just on special occasions.

Find out more about our Supply and Fitting Service
Our service includes:
Free planning and design advice

Fully inclusive fixed price

Our technicians, carpenters, electricians and decorators all work under one roof and will provide you with a complete turnkey project and are registered with their relevant safety bodies.